Looking for a simpler way to sell your Home ?
We are Property Investors and can usually offer you a quick home appraisal service to help you move without delay!
Get a market value offer for your home sale in a 24 hours.
Our experienced property buying service Is low-cost,
Guaranteed, Confidential, Friendly and Easy!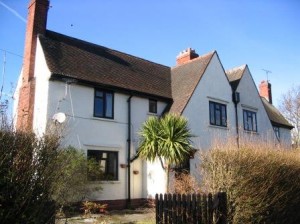 If You Need Genuine Home sales Experience –
Read on now for: –
fast, clear, friendly, realistic, unbiased, confidential, professional home sales advice.
an alternative to poor property selling service from indifferent national estate agents.
You don't trust high street agents to offer a reliable home sales service.
a way out of a dead end and a review of alternative finance methods.
to secure your home sale to move to a larger or more suitable house you've seen.
help downsizing to a smaller more economical home such as a bungalow or apartment.
help to sort out a broken property buying or selling chain as you were about to complete the sale.
possible ways to pay off a loan secured on your property.
need information and support for ways to reduce or pay off debts.
unable to extend your existing mortgage or to re-mortgage you home.
the best ways to achieve home sales and get ready to emigrate.
to sell up a property ready to move abroad permanently for work.
to sell a bungalow, flat, apartment, cottage, house or estate easily.
to sell a second house when moving into your new partner's home.
speedy impartial home sales advice due to death and probate requirements.
divorcing or splitting up with a long term partner and sharing the property expenses.
to sell investment property, that needs repairing or is already let to release funds.
to sell up your business property portfolio of let and tenanted homes.
to sell a house that is too big with a large garden.
to offload a commercial or part commercial premises
Did you answer YES to Any of the above?
Then get in touch to find out how our home sales and property buyer service may be able to help you NOW.
Click here now Home Sale Enquiry
Do it TODAY, Request Your Free Home Sales Evaluation and possible offer.
Please tell us all the facts of your circumstances to save us both embarrassment and from wasting time.
Our professional trusted property services are totally confidential.
All property sales and home buying transactions are totally transparent in our methods of business to achieve a fair outcome for all concerned.
In financial dealings, we will do everything possible to resolve your property sale problem quickly and without fuss.
We Offer: –
A personal, confidential, friendly, ethical approach.
Impartial and friendly experienced advice.
Clear Home Sale processes.
Secure a development site attached to property and other land.
Totally confidential house selling discussions.
To try and resolve your property selling problems fast.
Commitment to a rapid review of your home sale needs within 24 to 48 hours.
A mutually satisfactory solution.
Make you a firm offer to buy your house if it meets our criteria.
By using our fast, fees paid, property buying service: –
You will have a known house buyer in 48hrs or less.
Saved 1.75% of the selling price in Estate Agency fees
Have a known agreed property selling price.
Be able to move home quickly and without fuss.
Be confident to put in a buying offer on your new home.
Release the equity to cover assisted care home overheads and running costs.
Finalise Probate and possible Inheritance taxes without more delays.
Emigrate knowing that you have sold your property.
Save you the embarrassment of having your home repossessed.
Get on with your new life without any more stress or wasted time.
Call us NOW, before you contact any one else or a local Estate Agent.
First, take a moment to see how our Home Sales Service compares with normal traditional Estate Agent selling methods.
When you complete our on-line form, we Guarantee to carry out a Fully Confidential, NO obligation review of your circumstances.
We pay all your selling fees (Except the legals and any taxes or outstanding bills).
When you accept an offer made by us or one of our investors, we pay all our surveyors fees.
You can use your own solicitors to handle the legal side of the property sale if you prefer to. In that case, we do not pay your legal bill and may not be able to complete your property sale as quickly.
We prefer you to use our recommended solicitors to ensure that property sales goes through the legal process smoothly. Not all solicitors are used to or prepared to work at the house transaction processing speed that we require.
By using known and experienced legal property conveyancing teams it makes sure all the time-crucial home sale paperwork is done quickly by professionals, used to this type of work.
As we have pointed out, we're sure that you realise that if we are to buy your property quickly, we may not be able to match the selling price suggested by the opinion of an estate agents' "guestimated" figure.
We will check your property value against other similar homes that are for sale and have recently been sold in your area using actual prices recorded by the national land registry. We may ask a chartered RICS property surveyor to establish current mortgageable and rentable values for your premises prior to finalising our initial offer.
And Don't Forget That……
We will not divulge any personal information to any other party. All information that you supply is treated under the GDPR guidelines, in the strictest confidence at all times unless you give your express written permission to do otherwise for a specific reason. We may use third party business' to verify information that you provide. In supplying us with information you are agreeing to our using the information to confirm the viability of any property deal. We may try to find a suitable investor or property purchaser from our extensive trusted contacts within the property investment industry.
Please bear in mind that the usual costs of selling your home add up quickly.
A property valued and advertised for sale by an Estate Agent at £195000 is likely to sell for nearer £179500.(£15,500 less)
The Estate Agents fees at 1.75% to 2.0% will be nearly £3500
Your Solicitor will charge about £800 to £900 for the sale transactions
You may take about 6 months and many viewings before you sell. Your existing mortgage payments at £900 per month would add up to a further £5400 over that period.
Removal and relocation costs can easily add another £3000 to all of this too!
All properties are now subject to Having an Energy Performance Certificate (EPC) paid for and provided by the seller prior to marketing the property. Generally these will cost you between £40 and £76.
You will still need an EPC if you sell your home directly to us without placing it on the open market.
As you can see, these Costs all add up to around £18000 Out of Your Pocket. (or 12% of the property valuation)
The higher the property value, the more expensive this becomes.
As a business we may be liable for 20% to 40% in government capital gains tax when we sell, 4% or 8% purchase stamp duty depending upon the purchase price of your home, insurance, legal and financial professional fees for both you and ourselves. These add up to large amounts of cash and will generally mean that we are likely to offer you a satisfactory agreed deal that will work for us both.
For a confidential and free chat about your property problem contact us now by using our response form or give us a call.
It's CONFIDENTIAL and EASY!